Division History
Rogue Jet Boatworks founder, Bruce C. Wassom has been building, designing, and testing all welded aluminum boats for over 35 years. Bruce, founding Jet Craft boats in 1993 and launching the all welded aluminum power boat industry, sold his company and began focusing on the target markets we serve today.
Based on the solid designs and performance characteristics, Rogue Jet Boatworks introduced its first law enforcement boat in 1987. The unwavering quality-built vessels caught the eye of other agencies across the country and over the next 15 years, more than 200 boats were delivered to agencies across the US. At that time this represented over 15% of the Company Business.
Fast forward 30 years and Rogue Jet Boatworks has a specific company division dedicated to Government contracts representing almost 50% of the company's gross revenue. The division was needed, based on the overwhelming popularity. Today, Rogue Jet Boatworks fulfills contracts for every type of government agency doing work on the waterways of the US.
Rogue Jet Boatworks customer service, product development, and product line have been driven on Bruce's principle of Quality, Honesty, and Integrity.
Our Government division focuses on providing handcrafted specialized boats that meet the needs of our Government clientele with uncompromising quality and performance.
Government message from our founder: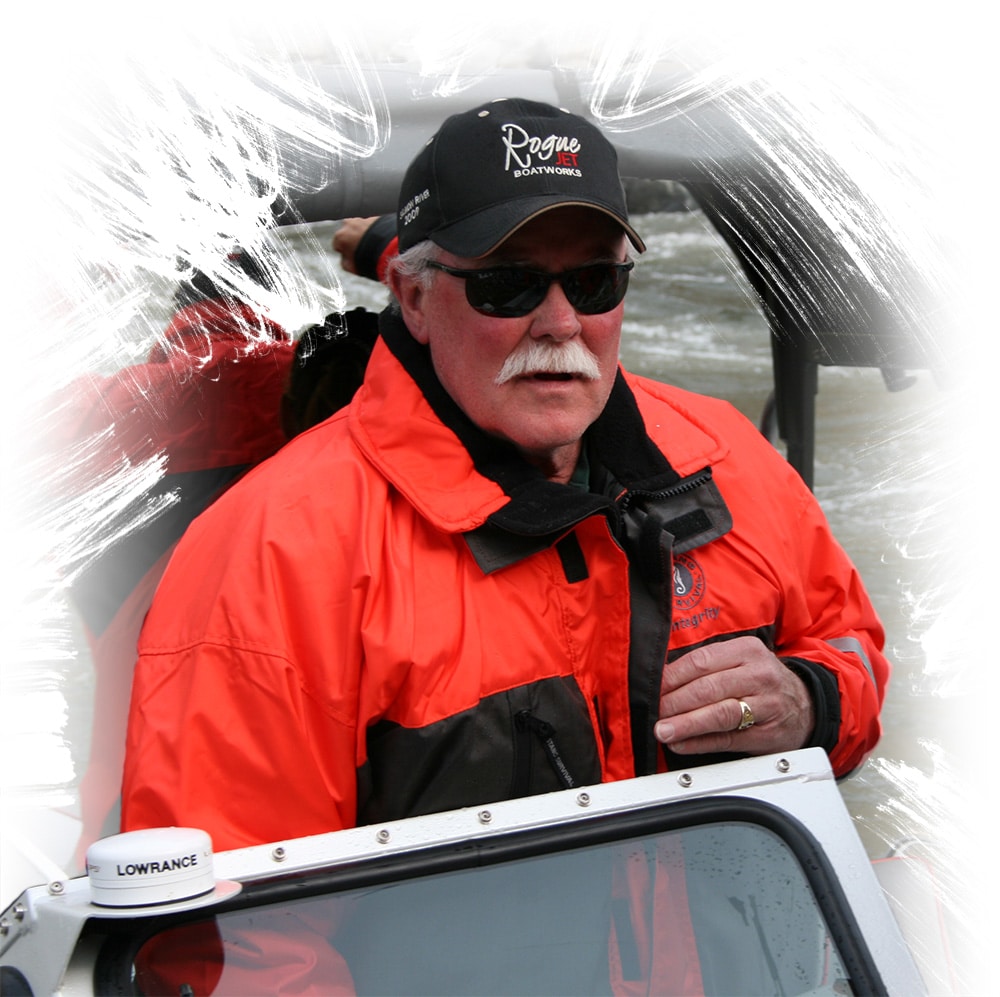 Our mission to provide unwavering quality and innovative product design launched our reputation for providing the needed watercraft to Government agencies. Since that time our company has been actively involved in helping create the needed specifications agencies use to ensure they are receiving the quality product needed.
The Government Division of our company solely focuses on the specific needs required to provide Government agencies the products and services they demand. In addition, we offer specific operation training of our vessels through training courses and hands on dedicated instruction.
Here at Rogue Jet Boatworks we are comprised of valued employee's that care about the products and services we provide. We believe there is always a way to accommodate our customers needs and we value every opportunity to do so. We are not only a product provider, we are a valued resource.
I invite you to experience for yourself the difference in our products and services by visiting us and taking part in live product demonstrations. I'm confident you will find our products are built to handle the working conditions and demands needed for your agency. I'll look forward to "Seeing You on the Water Less Traveled"
Bruce C. Wassom



Founder, Rogue Jet Boatworks